As an instructional designer or e-learning professional, finding the right HTML5 eLearning authoring tools can be daunting. With numerous options available in the market, choosing a tool that best aligns with your requirements and preferences is essential. This blog post will assess various HTML5 eLearning authoring tools – from popular solutions like Elucidat and Adobe Captivate 2017 to Articulate Storyline 360 and Lectora Inspire – evaluating their features and factors to consider when selecting the right one for your projects.
We will dive into popular solutions like Elucidat, Adobe Captivate 2017, Articulate Storyline 360, and Lectora Inspire – each offering unique functionalities catering to different needs. Additionally, we will discuss other noteworthy authoring tools such as Brainshark, Camtasia Studio 8, Composica Enterprise 6 and Dominknow Claro.
Last, we will touch upon integrating these html5 elearning authoring tools within learning management systems like Moodle for seamless course delivery. Stay tuned as we delve deeper into this critical aspect of creating engaging and interactive online courses!
Table of Contents:
Popular HTML5 eLearning Authoring Tools
As the demand for engaging and interactive online courses increases, instructional designers and learning professionals are turning to various HTML5 authoring tools. Some popular options include Elucidat, Adobe Captivate 2017, Articulate Storyline 360, Lectora Inspire, Adapt Learning (which is free), iSpring Suite (an impressive toolkit), Gomo Learning and H5P (both open-source). Each tool offers unique features catering to different requirements.
Elucidat: Cloud-based platform for responsive SCORM-compliant content
Elucidat is a cloud-based elearning authoring tool that allows multiple authors to collaborate on course creation. Its user-friendly interface and extensive content library enable instructional designers to create high-quality SCORM-compliant content that works seamlessly across various devices. The platform provides customizable templates that can be adapted to fit your requirements.
Adobe Captivate 2017: Slide presentations created with virtual reality experiences support
Adobe Captivate 2017, another powerful html5 elearning authoring tool in the market today,,,, has been designed to create slide presentations with interactive elements such as quizzes or simulations. It supports virtual reality experiences allowing learners an immersive experience within their courses. Its audio editor helps you fine-tune your existing PowerPoint content while providing publishing options suitable for various platforms/devices like Moodle authoring tools or others.
Authoring tools: Elucidat, Adobe Captivate 2017, Articulate Storyline 360, Lectora Inspire
eLearning content: SCORM-compliant courses with interactive elements and virtual reality experiences
User-friendly interface: Easy course-building processes for instructional designers and elearning teams
Publishing options: Compatible with various platforms/devices like Moodle authoring tool or others available.
In today's competitive elearning industry, choosing the right html5 authoring tools that cater to your specific needs is essential. By exploring these popular options and their unique features, you can create engaging and high-quality courses to help learners achieve their goals.
Popular HTML5 eLearning Authoring Tools provide a great way to create immersive and engaging learning experiences for learners. With the key features of top HTML5 authoring tools, instructional designers can quickly build courses that are compatible across multiple devices with an intuitive user interface.
Key Takeaway:
This project aims to create a no-code platform that can produce engaging 3D learning scenarios for various types of training, such as onboarding and soft skills development. The focus is on using HTML5 elearning authoring tools to make the process accessible and user-friendly.
Key Features of Top HTML5 Authoring Tools
When selecting an appropriate html5 elearning authoring tool, such as a Moodle authoring tool, it's essential to research their key features through free trials. This will help you familiarize yourself with software capabilities while ensuring alignment with your specific needs, such as budget constraints or collaboration preferences,.
Responsive Design Compatible Across Various Devices
A crucial feature of any modern html5 elearning authoring tool is its ability to create compatible content across various devices. With the increasing use of smartphones and tablets for accessing learning materials, responsive design ensures learners can access courses seamlessly on different platforms. For example, tools like Elucidat and Articulate Storyline 360 offer this functionality out of the box.
User-Friendly Interface for Easy Course-Building Processes
iSpring Suite: Known for its user-friendly interface, iSpring Suite allows instructional designers to easily easily easily easily convert existing PowerPoint content into interactive eLearning courses. The platform also includes an audio editor and various publishing options to suit your requirements.
Lectora Inspire: Lectora Inspire offers a straightforward approach to course creation by providing drag-and-drop editing features and customizable templates. Its intuitive user interface makes it easy even for beginners in the eLearning industry.
Gomo Learning: Gomo Learning provides a cloud-based solution that enables multiple authors from your eLearning team to collaborate on course creation. Its easy-to-use content functions and interface streamline the development process.
Template-Based Approach Offering Ready-Made Templates
A template-based system can be a boon to instructional designers, allowing them to swiftly customize pre-made templates according to their requirements and save time. Tools like Adobe Captivate Draft offer a wide range of pre-built templates, making it easier for learning professionals to create engaging courses quickly. Platforms such as Adapt Learning also provide an open-source solution with a vast content library that users can access for free.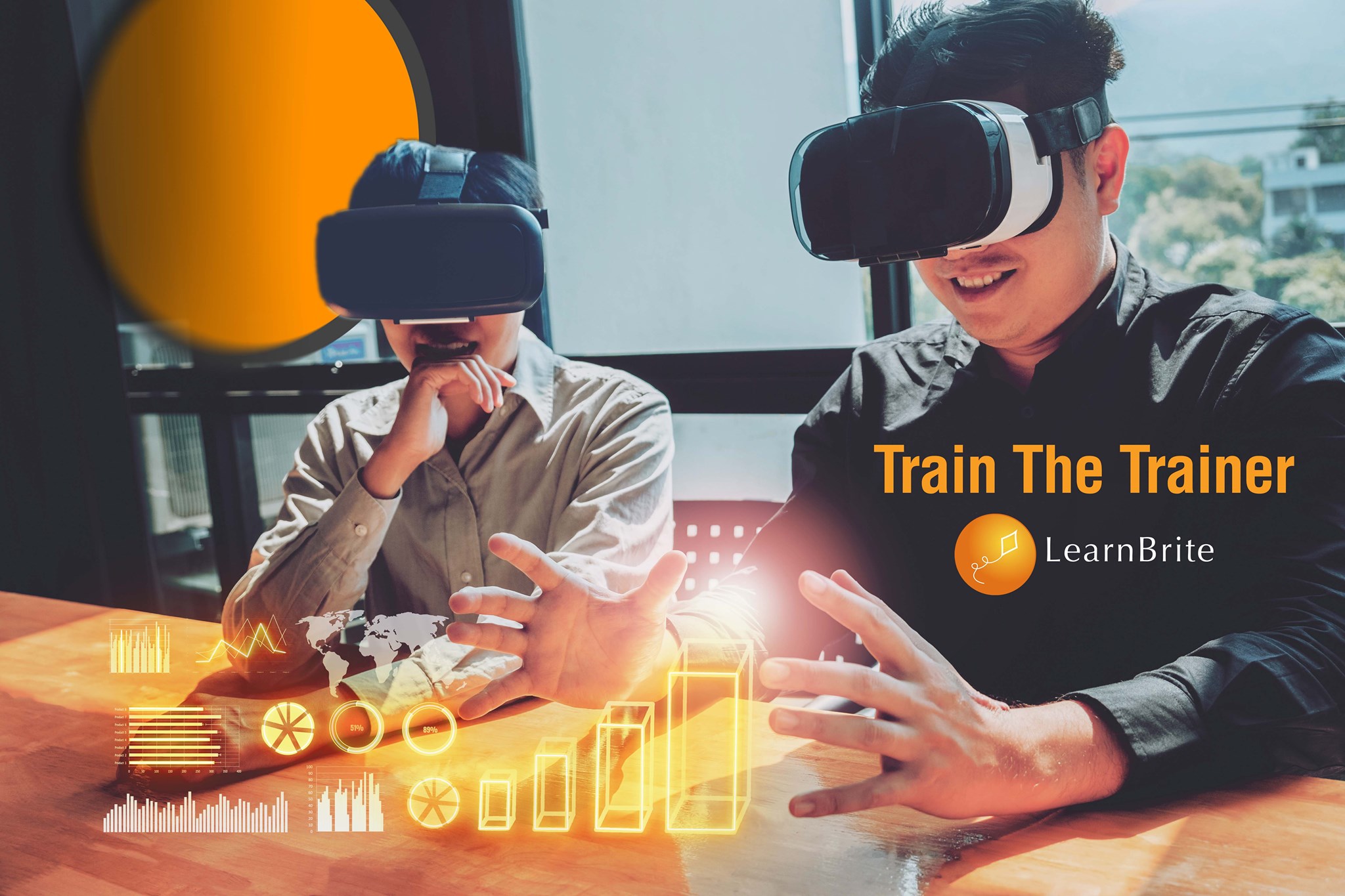 HTML5 authoring tools offer a variety of features to create engaging and interactive courses. You can produce high-quality elearning content with budget-friendly solutions without breaking the bank.
Key Takeaway:
This project aims to create a no-code platform that produces immersive 3D experiential learning scenarios for various types of training. The focus is on html5 elearning authoring tools, allowing users to easily develop self-paced or instructor-led courses, micro-learning modules, and gamified simulations without needing advanced technical skills.
Budget-Friendly Solutions for High-Quality Courses
For those seeking budget-friendly solutions without compromising quality or interactivity levels within their courses, it's worth considering some cost-effective alternatives that deliver fully accessible content across multiple platforms and devices. These options include Adapt Learning, a free option delivering high-quality content on various platforms; Hot Lava Mobile, designed specifically for smartphone and tablet deployment; and H5P, a browser-based system enabling direct interaction building, testing, and implementation processes from one place.
Adapt Learning – Free Option Delivering High-Quality Content on Multiple Platforms/Devices
Adapt Learning is an open-source HTML5 eLearning authoring tool that allows instructional designers to create responsive courses compatible with various devices. Its user-friendly interface allows you to build engaging eLearning experiences using ready-made templates while offering customization options to suit your needs.
Hot Lava Mobile – Designed Specifically for Smartphone/Tablet Deployment
If you're looking for an authoring tool tailored explicitly toward mobile learning, look no further than Hot Lava Mobile. This solution enables users to design interactive elements such as quizzes, surveys, assessments, games or simulations optimized exclusively for smartphones and tablets. The platform ensures seamless integration with existing learning management systems (LMS) while maintaining compatibility across operating systems like iOS or Android.
H5P – Browser-Based System For Direct Interaction Building And Testing
Last but not least is the innovative H5P platform, which allows you to create and share interactive HTML5 eLearning content directly within your browser. This powerful tool offers various content functions such as quizzes, presentations, videos or even Twitter feeds. For instructional designers seeking to create interactive and budget-friendly courses, H5P is an ideal choice due to its user-friendly interface and comprehensive online resources.
By exploring these budget-friendly solutions, you can ensure that your eLearning courses remain accessible and engaging while maintaining high-quality standards. So go ahead and give them a try – your learners will thank you.
Experience accelerated learning in a secure environment with enhanced recall using LearnBrite, whether for instructor-led training, traditional classrooms, self-paced scenarios, or employee onboarding, enabling faster and more effective learning outcomes.
Key Takeaway:
This project aims to create a no-code platform that allows users to produce immersive 3D experiential learning scenarios for various types of training. The focus is creating engaging and interactive content that can be used in self-paced or instructor-led courses, micro-learning modules, employee onboarding, soft skills training, gamified learning, role-play simulations and more. We will explore using html5 elearning authoring tools to achieve this goal.
Frequently Asked Questions Html5 Elearning Authoring Tools
Is HTML 5 an authoring tool?
No, HTML5 is not an authoring tool. It is a markup language used for structuring and presenting content on the web. However, there are HTML5 eLearning authoring tools that leverage the capabilities of HTML5 to create interactive and engaging eLearning courses.
What is an authoring tool in eLearning?
An authoring tool in eLearning is a software application used by instructional designers and developers to create digital learning content. These tools enable users to design, develop, and publish multimedia-rich courses without requiring extensive programming knowledge.
What are the 3 types of authoring tools?
There are three main types of authoring tools: template-based (also known as rapid), custom or bespoke development, and integrated development environments (IDEs). Template-based tools offer pre-built layouts for quick course creation; custom/bespoke allows more flexibility but requires advanced skills; IDEs provide robust features for experienced developers.
What is the difference between an authoring tool and LMS?
An eLearning Authorizing Tool, as mentioned earlier, helps create digital learning content. At the same time, a Learning Management System (LMS),,,, like Moodle manages the delivery & tracking of online training materials created using these tools. An LMS provides user management, progress tracking/reporting, and course administration features features features features.
Conclusion
HTML5 elearning authoring tools offer a great way to create immersive, engaging experiences for learners. By taking the time to understand your needs and researching which tool is best suited for you, you can ensure that you have the right platform to develop effective courses with HTML5 Elearning Authoring Tools. Additionally, integrating Moodle into these platforms allows organizations to easily manage their training materials in one place while still providing interactive learning experiences. With all of these advantages available through html5 elearning authoring tools, it's easy to see why they are becoming increasingly popular among instructional designers and L&D professionals.
Elevate your Metaverse to be "futureproof" with LearnBrite – a browser-based platform that allows access from smartphones, tablets, laptops, and VR/AR headsets without downloading or software installation, ensuring seamless access across devices.
Try LearnBrite, the no-code platform for creating immersive 3D experiential learning scenarios. It's perfect for self-paced or instructor-led courses, micro-learning modules, employee onboarding and more!