"How To Skyrocket Your Completion Rates With Immersive VR Modules That Cost Less Than Your Daily Starbucks Latte"
…With ZERO Programming Skills
On this free webinar we'll cover how to skyrocket your training completion rates with immersive VR modules that cost less than your daily Starbucks latte… all without needing any programming skills. You can use these techniques to:
Boost employee productivity through increased engagement
Engage your employees & keep them satisfied
And even power individual & organizational growth through behavioral change…
Heck, I even show you how to leverage this 1 secret metric proven to reduce employee churn, foster innovation, power growth, promote behavioral change & improve productivity by as much as 12%! In fact, here's just a sample of what we'll answer for you / cover on this incredible webinar:
What is "VR-Ready" & how will it potentially save you thousands of dollars on each learner?
How have learner expectations changes since the early days of Computer Based Training (CBT)?
What can instructional designers learn from the "choose your own adventure" books from the 1990s?
Why is shifting from 'Lean Back' learning to 'Lean Forward' learning crucial to keeping learners engaged?
What makes VR the future of eLearning?
Why most companies SHOULD NOT jump straight into VR (and what they should do instead)?
How much does it REALLY cost to put together an effective VR training module?
What kind of equipment do you need to run a "VR-Ready" module vs a "VR-Only" module?
How hard is it to roll out an immersive training module across a large organization?
What kind of quality can you really get for less than $3 per day?
… and much, MUCH More! Don't miss this breakthrough webinar that will finally show you unleash your true creativity with VR-Ready modules guaranteed to wow both the learners & stakeholders for pennies on the dollar. See You At The Live Event!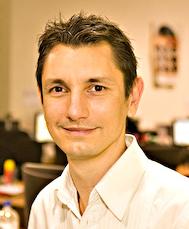 Danny Stefanic LearnBrite CEO